I am so happy to announce that I've shipped my first order to Clarksville Pottery and Galleries at 4001 N. Lamar Blvd, suite 550.  Many of you know that my connection to Austin runs deep.  My sister lives there and the PR agency for the National Mango Board (my other employer) is based there.  Having attended high school and college in Texas, I've seen lots of old friends re-locate to Austin over the years.  If it wasn't so dang hot there in the summer, I might be living there myself!  I love the music, the vibe, the people and the landscape of the area.
When Connie Quilter of Clarksville Pottery and Galleries approached me at the ACRE show to place an order, I was beyond thrilled.  I think Austinites will really "get" my work, so hopefully it will sell well.  As always, my goal is to build long term relationships with thriving galleries.  Clarksville has recently moved to another location in the same center.  They are open now, and preparing for their Grand Re-Opening Celebration on May 5th.
If you live in Austin, please stop by and let them know you are excited to have Studio McManus jewelry in your city.  Here's a sampling of what will be available in their collection.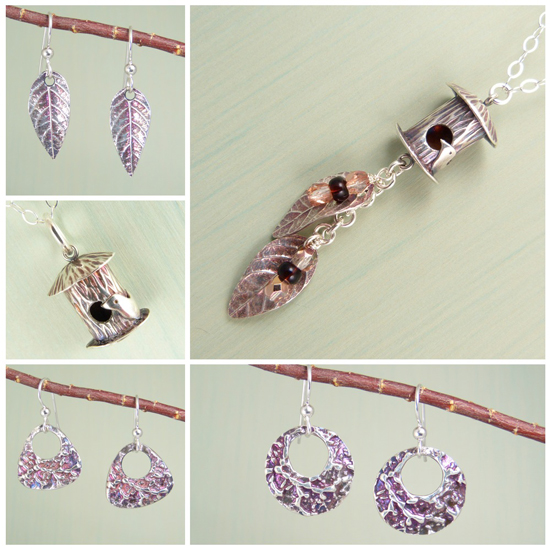 April 26, 2012
post it in