I'm a true believer that it's the little things that make life such a rich, joyful experience.  I had one of those little "squeal" moments just yesterday when I reviewed a video I shot at Wal-Mart HQ teaching their quality control team all about mangos.  The video included a mango cutting demo, which involved an extended close-up of my hands.  Now, I won't say my hands are ugly, but they are not the elegant, graceful appendages I've always wished for.  And because I work with my hands creating my art, my nails are not neatly manicured and polished.  Let's just say I'm pretty hard on my hands.  I was prepared to turn away when the video went to that close up.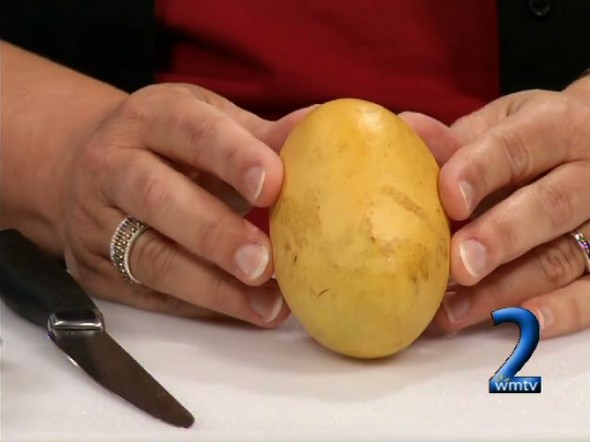 Instead of being bummed out, I was overjoyed to see how pretty my new Tana Acton ring is on camera!  I found the ring at Topaz Gallery in the Buckhead neighborhood of Atlanta.  I wear this ring everyday.  It's a beautiful wire-wrap sculpture with tiny gold beads that move freely, so the ring looks different every time I glance at it.
This piece of jewelry has brought me such pleasure and so many compliments since the day I purchased it as a "happy birthday to me" present.  It makes me happy to think that people are out there wearing my jewelry and thinking lovely thoughts about it.  I hope my jewelry is creating the kind of joy  in my customers' lives as this Tana Acton ring is creating in mine.
The photo below shows a collection of Tana's kinetic rings.  Love!